15'x15' Wizard Bounce House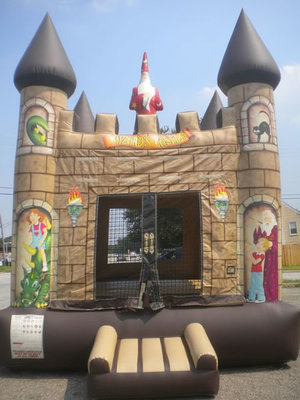 If wizards and dragons is what the kids love this wizard 15x15' bouncer will have them bouncing all day.
The ground clearance for this unit is 20x20 feet and due to the tall wizard located on top of the unit the height clearance is 25 feet. These units are great with their "one way in one way out" door positioned in the front of the unit so parents cant keep a close eye on everyone inside and out!
DIMENSIONS: 20' wide / 20' high / 20'long
$225